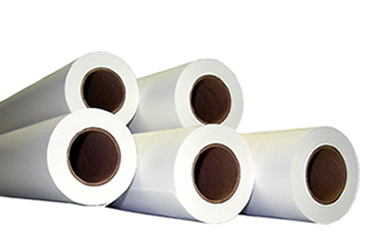 Plotting Papers designed for CAD Plan Drawing & Plan Printing
Plotting Papers designed for CAD Plan Drawing & Plan Printing
We supply CAD plot papers in sizes from 297mm (12″) to 1524mm (60″) in grades from 60gsm to 180gsm in both uncoated and coated, including trace and film.
Hobs also supply a comprehensive range of graphic papers including Gloss, Satin, Canvas, and Poster papers up to 60″ wide.
All papers fit all popular ranges of plotters including HP, Canon, Xerox, etc and come in lengths from 30m up to 180m
100% recycled papers are available in a wide range and we also have pre-cut sheets of CAD plot papers.
Rolls and cut sheets available:
Check plot/Mono – 60gsm/80gsm,
Colour line plot papers 90gsm
Full colour coated paper from 100gsm
Comprehensive range of graphic materials, all HP papers plus many other speciality media including gloss/poster/tracing paper/film
Inkjet Materials
We offer the full range of papers and inks for most major manufacturers' equipment, including HP, Epson, Oce, Xerox, Canon and Brother, and can generally source whatever you require.
You might also like:
TO SEE OUR FULL OFFICE SUPPLIES RANGE CLICK HERE.