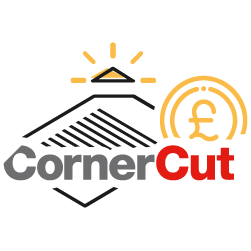 Cut the corners off scanning costs - go paperless and digitise your files with Corner Cut
Corner Cut converts bulky paper documents into a convenient, space-saving electronic archive
Using the latest document scanning equipment, we quickly convert your paper documents into high-quality, indexed digital files. Our Corner Cut document management software utilises cutting-edge elastic computing, processing your documents on demand, letting you retrieve files in seconds.
Traditional paper documents can be a real risk to data security, and are difficult to protect from disasters such as floods, fires, etc. With Corner Cut you can negate these risks, and free up valuable space in your office.
Download our Corner Cut information sheet to find out more.
1. CUT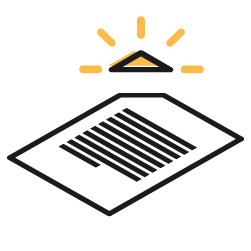 File preparation starts at cutting the corner off your documents – removing staples speeds up the traditional processing preparation time by as much as 50%.
2. SCAN

Our innovative, low-cost scanning approach is inspired by Google Books. We scan, digitise and archive your files quickly and efficiently. Everything is instantly backed-up and disaster recovery ready.
3. INDEX

Using the latest elastic computing technology, your digitised files are unitised under file name, box name, date and destruction date. All data is handled by a hosted Tier 4 data centre, boasting 99.9% reliability.
4. SHRED

Your confidential files are then shredded and recycled. However, you can request your original physical files to be either archived or returned.
Contact your nearest branch or get in contact direct with our document management location at Hobs Exchange.
| | |
| --- | --- |
| Document Preparation | The corners of records are literally cut off to reduce labour costs |
| Scanning | High speed duplex scanners with separator pages |
| Indexing | File level only. No OCR as standard. OCR can be performed on-demand using the Hobshare instant OCR feature |
| Post-Scanning | Documents are shredded as standard |