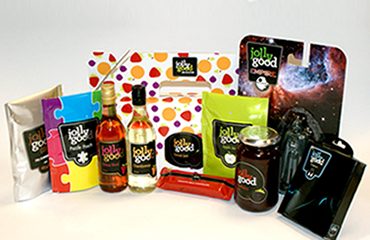 Hobs Repro are able to deliver a range of colour-accurate packaging prototypes and short run digital printing solutions.
Utilising a diverse set of manufacturing process incorporating the latest digital printing techniques, Hobs Repro are able to deliver a range of colour-accurate packaging prototypes and short run digital printing solutions. Our service can enhance your route to market allowing you to produce an array of shelf ready prototypes in a more economical and time critical manor.   Hobs have capacities to deliver a production realistic sample with or without the product inside.
Prototype packaging printing:
These mock ups are ideally suited for:
TV or photo shoots
Gaining instant feedback from focus groups
Showcasing at trade shows
Product pitches
Sales presentations
Planograms
Testing alternative packaging solutions
Types of packaging printing:
Folding Cartons
Folding carton (also known as box board) is a low grammage solid board ideally suited to the packaging of lightweight products. We offer a range of folding carton styles such as boxes and trays all using a variety of folding techniques.  The flexibility of folding carton allows you to design 'curves', creating innovatively shaped packs that can differentiate your product from the competition. The shape, in combination with high quality print, creates an eye-catching pack maximising both brand impact and sales.
Window patches can also be added to enhance the pack appearance and offer consumers excellent visibility of the product inside.
Doy Bags and Pouches
Pouches are an innovative packaging concept designed to extend the shelf life products Pouches are free standing with a single gusset on its base or a double gusset on the base and on the top. They can be high quality printed to use colour and graphics to attract consumer attention in the retail environment. They offer maximum customer convenience as they are easy to carry, easy to store, easy to use and easy to dispose of.
Foil Packs
Foil Packs have several uses in the industry, for toys they can be small bags that contain mini toys. In the food industry Foil bags offer a long term food storage solution. They are very strong and tough and provide protection from sunlight, moisture and oxygen.
Labels
We are able to produce bespoke prototype labels on a vast array of substrates to enhance the shelf appeal of a product. Because our equipment can print CMYK plus White we can effectively replicate post print processes, for example, by using a metallic vinyl we are able to create a foil blocking effect, eliminating the need for costly blocks and set ups.
Shrink Sleeves
Shrink Sleeves provide a flexible packaging solution for your hard to label products. Shrink bands are shrunk to fit all the odd and hard to reach places in your packages. The main feature of the shrink sleeve is the ability to create an eye-catching 360 degree design
Outer Shrink
Outer Shrink are sleeves constructed from film material allows labelling & decorating on complex shaped containers. This type of labelling allows the graphics to be printed around the entire circumference taking the shape of complex product's containers or multipacks.
Flow wraps
In basic terms flow wrapping is a packaging process that over wraps a product with a film. It can be used for a vast array of products such as food, tissues, chocolate bars, pharmaceutical products and cosmetics. We are able to print onto clear, white and metallic substrates and seal using a Matt or gloss laminate.
Power Wing Cards
Combining plastics and cardboard backing sheets, power wing cards are a great way to display your product. Used extensively in toy packaging, power wing cards are created by fixing a vacuum moulded shell to a card carrier sheet. Drawing from all the services that Hobs Reprographics can provide, we are able to produce bespoke prototype solutions which include 3D printed models.
Also See:
CONTACT US