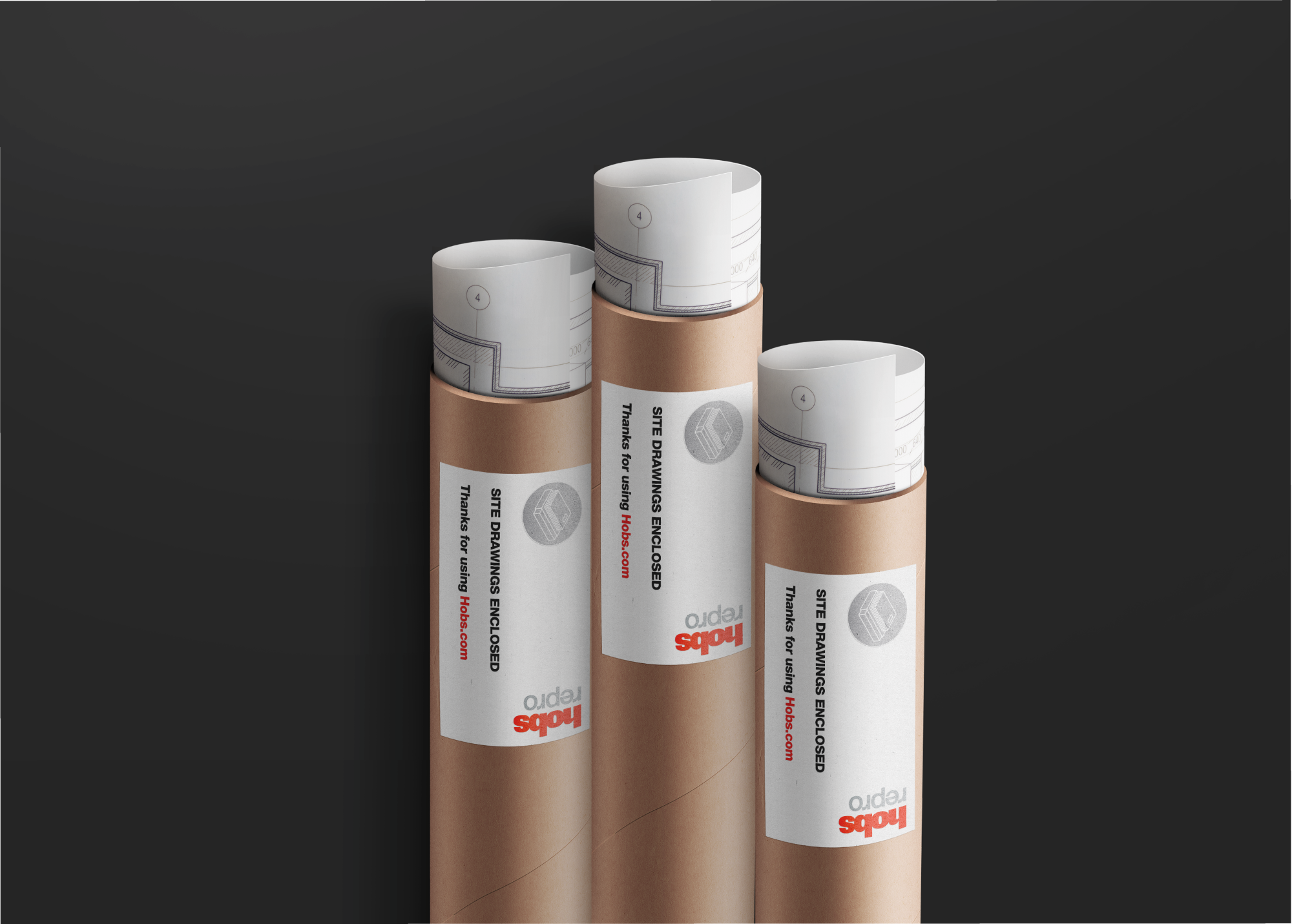 In 1969, Hobs Repro was founded on a CAD drawing & plan printing service. Today, we bring you the same service, plus much more.
Hobs Repro was founded on a CAD drawing and plan printing service over fifty years ago. Since then, we've developed our services to offer you a lot more; but we haven't forgotten where it all started…
How does your CAD drawing and plan printing service work?
We take your CAD Drawing files and print them in colour or black & white, fold to A4 and collate into sets as required.
What file formats do you accept?
We accept all common file formats – AutoCad, .dxf, .plt, .tif, .dwg, .dgn, .pdf – and many more.
What print sizes can I get my CAD plan in?
We offer your CAD plans in all standard sizes: A2, A1 and A0.
What paper types do you offer?
We have an extensive portfolio of media to print onto including:
Matt, gloss, tracing paper, drafting film, Dayglo fluorescent papers, cartridge paper, bond paper, back lit film, watercolour, vinyl, banner, and mesh or canvas.
Key features of our CAD Plan printing:
Fast turnaround on A0 Printing
Outstanding photographic reproduction in 2400dpi full colour (CMYK) format for graphic digital files using inkjet technology
We fold your A0 CAD Drawings to A4 for you or roll them then collate into sets
Accurate enlargements (up to A0) and reductions
Specialised high speed, wide format printers
Flexibility and superior services
Competitive prices with no compromise on quality
CAD plotting by highly trained operators
Courier service – we deliver your work quickly, directly to your door
For a simple, fast and efficient service, upload and order your CAD prints and technical drawings on our online store!
Order CAD prints
For any enquiries or to discuss your prints with a member of our team, contact your local branch!
Contact Us