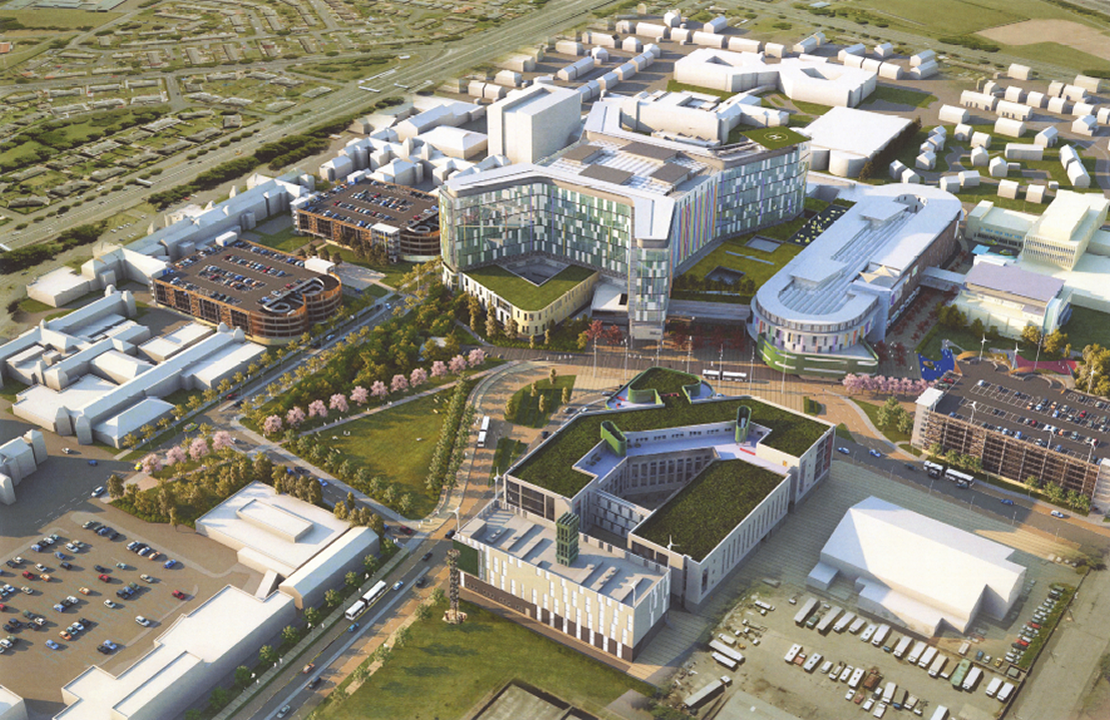 Working with you to achieve tendering and pitch success. Your bid is our bid.
What is Hobs Proposal Management?
In 2011, Hobs worked on tenders worth a cumulative total of £40 billion, approximately 70% of which resulted in our clients being awarded the contract.
Hobs Proposal Management brings together all of our bid creation and bid management experience, creative design talents, document management skills and our printing know-how into one huge bid consultation service and resource. If you're tendering then ask about this proposal support service.
We work with you from concept to completion, to recommend best-practice. With so many presentation possibilities, we can advise on all the services from across our group and help you decide what will make you stand out from the crowd; laser scans of existing buildings, 3D printed models, animations and photo-realistic visualisations, truly creative presentation boxes, branded USB sticks or CDs of the finalised files, bespoke printed folders and tabs, banners and presentation/display boards.
Key features of Proposal Management:
First class presentation and everything you need to enhance your bid
Increased coordination – we can even attend your project meetings
A designated Project Manager
24/7 support for whatever you need and whenever you need it
How does Hobs Proposal Management work?
Hobs appoint a project manager who will work with you every step of the way, from conception to construction.  At your request, the project manager will attend project meetings and advise all partners on best-practice for achieving the desired results.  All requirements will be discussed in detail relating to every stage of the bid.
When projects are in progress, we operate a 24/7 service.  Your Hobs Project Manager supervises the entire project, working closely with you to ensure the bid runs smoothly and deadlines are met.
These workflow solutions allow you to distribute updated information instantly rather than having to wait for traditional delivery methods which often delay document "build time".
Once the assignment has been completed, we even like to to celebrate a job well done by both teams.
Bid Solution Benefits:
Dedication – Your individual project coordinator/manager will deal with layout, style, proofing, editing and finishing
Design – We will advise on a visual treatment for the whole bid package.
Writing – With our team of vastly experienced bid writers, we can help you craft winning answers.
Integration – Co-ordination and consultation throughout the bid to ensure that as your project develops we meet your exact requirements every step of the way.
Experience – Whether a PQQ (Pre-Qualification Questionnaire), RFP (Request For Proposal) or any style of pitch or proposal, we have a full understanding of the different bidding processes in both public and private sectors. We will discuss both the remit and scope of the bid and suggest ways of simplifying the package to make it more cost effective and ultimately help you to win.
Product awareness – With so many possibilities we can help you decide what will make you stand out; a 3D printed model, as laser scan of an existing building, presentation boxes marked for the client, USB sticks or CDs of the finalised files, bespoke folders and tabs, banners and presentation/display boards.
Flexibility and commitment – We are accustomed to last-minute changes and short notice requirements. We don't leave until you are happy that the best bid package has been delivered. We're on your side and mean it when we say "your bid is our bid"
Some of our services include
Bid Management
Writing Plan Development
Bid Writing
Bid Co-ordination
Design and infographics
Formatting
Bespoke Production solutions
Post-tender interview presentations
Training – Hobs Academy:

Word for Submissions
Basic & Advanced InDesign for proposal teams
PowerPoint for post-tender presentations
Interactive & iPad Apps development
To have a chat with one of our advisors or arrange a consultation simply contact Proposal Management or Tweet @HobsTeamTender
Also See:
CONTACT US