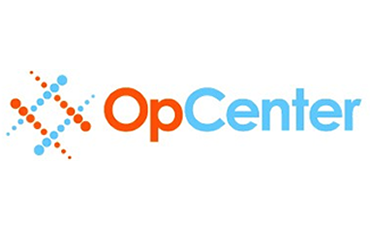 OpCenter is an intuitive and easy-to-use cloud based file sharing, storage and distribution solution. In all businesses, controlling plans, documents and accompanying literature is essential.
Do you need a Cloud-based File Storage / Distribution Solution?
OpCenter is an intuitive and easy-to-use cloud based file sharing, storage and distribution solution. In all businesses, controlling plans, documents and accompanying literature is essential. OpCenter is a cost-effective way to collaborate on all your documents, automate approvals and make sure you always have the latest file versions to hand, wherever you are.
If you need a robust project collaboration tool, tracked document storage, document distribution tools or a secure digital vault, you will welcome our cloud-based document storage platform.
OpCenter has been specifically developed for the AEC sector and is proudly brought to you by the Hobs Group, and it won't cost you over the odds. In fact, we may even be able to reduce your document collaboration and storage costs whilst increasing your accessibility through our cloud-based solution.
Existing customers can securely log in here
Highlights:
Access anytime anywhere
Track project and user activity
Increase productivity
Backed-up data
Synchronised across all platforms
No long contracts
Audit trail of documents
Manage who sees what
Safe and Secure Cloud-based
Share and order printed documents
Customisable and Intuitive
Easy digital archiving
No software updates
Simple Implementation
Easy handovers (and O&M creation)
FREE technical support
Why is OpCenter the document collaboration solution of choice?
Access Anytime Anywhere
Cloud-based and mobile-friendly, OpCenter is accessible wherever your work takes you. You can even preview and zoom-in on documents* without first downloading the entire file. If you can access the web you can access OpCenter.
Track Activity
Track project activity in real-time to know the actions taken by every member of your team; for every project. Automated version tracking, the ability to see who has (and hasn't) checked the latest update all improve your workflow and productivity.
Productivity
Easily make comments on files or send email notifications to alert the project team of important changes. The project calendar lets you set important dates for all project members. OpCenter plus can automate workflows and approval requests to further speed up processes.
Backed-up
If your computer crashes or your tablet gets smashed then your files are still safe. They're stored in the cloud and still available; log on from a different device and carry on with the job.
Synchronised
Everyone is working from the latest file version of the file, without e-mailing large attachments to colleagues and peers. Even Across your own PC, smartphone or tablet you'll always have the latest file version to hand. If someone else is working on a file you want to open you get a warning that a revision could be imminent.
No long contracts
Subscription is on flexible monthly pay-as-you-go basis; you just pay for what you need. We know that every project is a different length so there's no long tie-in.
Audit Trail
OpCenter provides valuable audit trails on your projects and presents this data in a live activity log automatically providing instant links to both users and content. You can see the revision history and revert to a previous version if required.
Manage Who Sees What
OpCenter's permission settings let you control who sees which information. With user-level and folder-level permissions you can set up folders and assign different access rights for Architects, Contractors, Engineers and other stakeholders. Send e-mail links to files, but only those authorised to see the files can do so.
Safe and Secure
You can share your files with confidence. OpCenter is hosted at one of the world's premier enterprise-class hosting facilities. Redundant servers, encrypted data transmission, data backup, and 24×7 monitoring keeps your valuable information secure.**
Share and Print
Of course, printing and distribution is supported, and printing can be linked directly to your local printer; you can order hard copies when onsite for delivery back to the office and create print-order requests with complete transparency.
Customisable and Intuitive
OpCenter's intuitive layout provides a streamlined working environment which can be further customised by each user unique to their own personal preferences. Turn the functions on or off with a click.
Easy Archiving
When your project has finished you can reduce the project subscription to be 'inactive' to keep it as an online archive or we can create a backup as an off-line digital folder with all your files, file structure and tracking history.
No software updates
All the software is stored on 'The Cloud'. This means that you only need an internet connection to log on, and there's no need to download any software. We update the software regularly, to offer new features, which is all included in the monthly subscription.
Easy Implementation
Easy to implement at any project stage OpCenter offers complete flexibility, and does not require an annual subscription. You can leave and join projects as required. An array of 'dashlets' can even link in external features such as RSS Feeds.
Easy Handovers (and O&M creation)
At handover you can pull your Operational and Maintenance Manuals from the project files as all the information is in one place. You can even set-up the client with an O&M OpCenter archive, so they can maintain the files for their on-going use.
FREE Technical Support
OpCenter is so simple to use and set up it includes full technical support for the duration of its use at no additional cost.
Existing customers can securely log in here.
To request more information or to get hints and tips click here.
To discuss the benefits of OpCenter please e-mail us at: OpCenter@hobsrepro.com or call us on: 0151 709 0261.
*preview is supported for pdf and Microsoft office files.
**The Techie bit: Store and share all the common file types: pdf, Microsoft Office, 3-D Revit models, photos, videos, plans, and As-Built drawings.