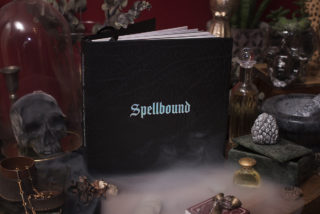 Spellbound is an essential point of reference document, that will prove invaluable for designers for years to come.
Hobs Repro are proud to present Spellbound, offering designers a guide to high-impact print in 2019 and beyond.
What inspired us to create Spellbound?
Over the past 50 years, digital print has progressed significantly. Some suggest that the digital age has brought along the death of print. But as digital fatigue and attitudes to print change, the underlying technology evolves. As a result, people are increasingly returning to print. From lithography and screen-printing, through to xerography and laser print, each technology revolution offers new capabilities and pushes the boundaries of print.
Most designer's current understanding of print is based on education created in the 1990's at the turn of the millennium. With this in mind, along with launch of the Xerox Iridesse, we were inspired to create a reference guide for designers looking to get the most out of print in 2019 and beyond. We drew on industry leading contributions from Xerox UK, Antalis, Two Sides and Glazier Design and used our own first-hand print expertise to create a book aimed to inspire, educate and advise.
Printed with the Xerox Iridesse, and launched on the year of Hobs' 50th anniversary, Spellbound: A grimoire of magical digital print explores the theory and practice in print, whilst delving into sustainability and the latest trends in the industry; with expert commentary from a number of sources. Our book is produced with a plethora of different substrates, each carefully selected to illustrate the art of the possible within each section of the book. We use CMYK++ (gold, silver, white and clear ink) printing and showcase the various special effects possible within print.
What does Spellbound cover?
Print technologies
Art of the possible
Design process
Preserving the design
Power of digital print & personalisation
Following the release of Spellbound in April 2019, the book has been met with acclaim both within the UK as well as overseas. We launched Spellbound in both London at a private event, and at the Xerox Forum in Portugal. Subsequently, we won the award for 'Finishing' at the Print, Design & Marketing Awards 2019. We're delighted to present this revolutionary book that demonstrates exactly why the print industry is, in fact, still thriving.
"An awesome demonstration and reference of what's possible in print and finishing. Amazing quality finishing and variety, a work of reference for the future"
Print, Design & Marketing Awards 2019
Keen to be inspired? Visit our store to grab a copy of your own.
//