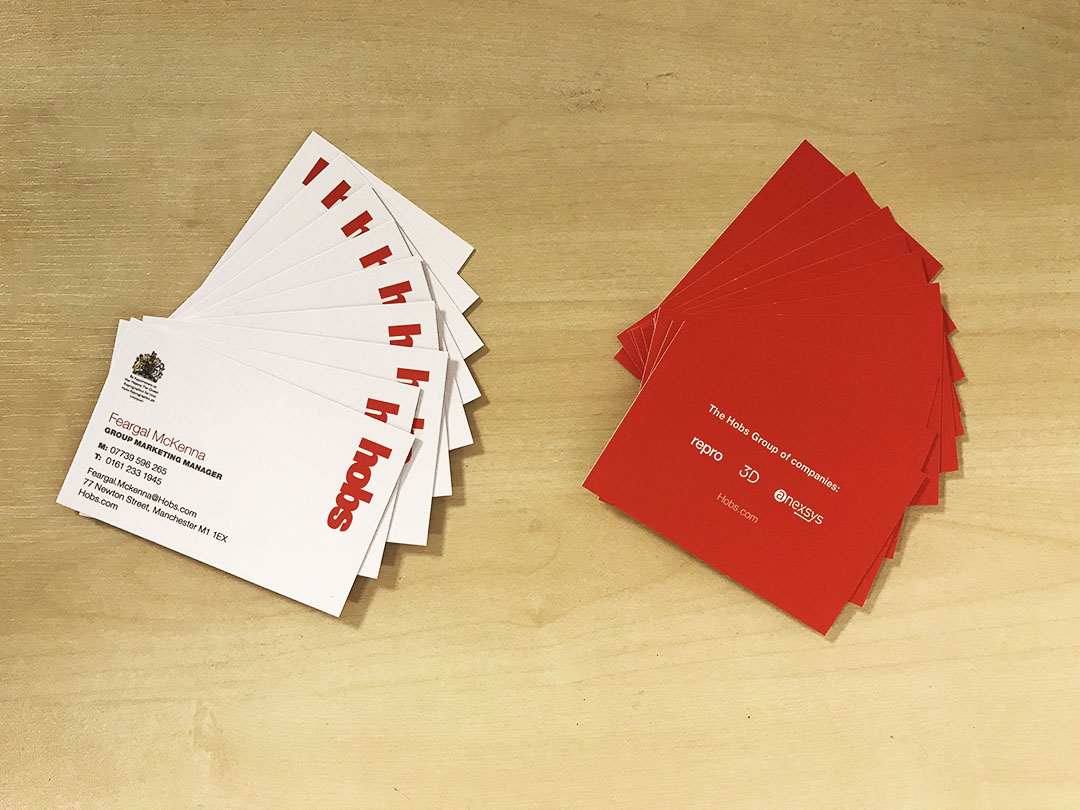 Stunning business cards to leave a lasting impression
A must have for every business!
Demonstrate pride in your work with our high-quality business card printing service.  We've lots of different options so you'll find just the finish you need.
Key features of our business card printing service:
85 × 55mm (3.35 × 2.17 inch)
Single-sided or a double sided business cards – can be ready in 24hrs
Available in gloss, matt or soft-touch laminate to one or both sides
Embossing or foiling finishes
When designing you card allow 3 mm bleed on each side, making the Bleed size: 91 × 61 mm (3.58 × 2.40 inch).
Contact Us