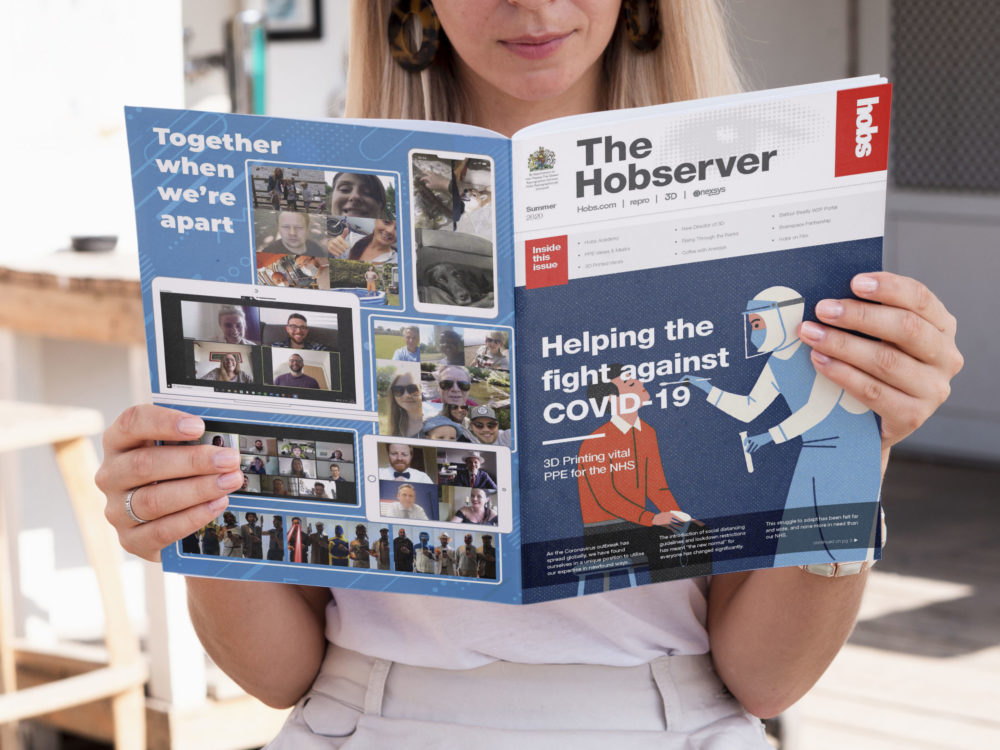 Read about our efforts to combat COVID-19, our newest partnerships and staff achievements in our latest company newsletter.
Despite the challenges we have faced this year as a result of COVID-19, we are still striving to move forward and evolve our services across the Group.
We've been incredibly grateful for the level of commitment our staff have put into helping us to get through these uncertain times. With many of our teams having to work remotely it's been a real challenge to adapt to our "new normal" – thankfully our teams have been keeping each other motivated in newfound ways!
Hobs Repro, Hobs 3D and Anexsys have seen some exciting developments this year. Our Hobs 3D Academy has seen its first cohort complete the course, Anexsys has partnered with analytics platform Brainspace, and Hobs Repro teamed with Hobs 3D to do their part to help combat COVID-19.
To read all about our latest accomplishments, products and staff updates, read The Hobserver.