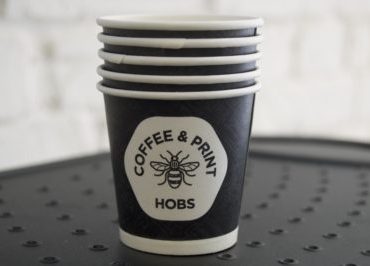 Need a caffeine boost to get you through the day? Our Deansgate branch in Manchester have officially opened the very first Hobs café - Coffee & Print
Hobs Repro Manchester have officially opened their doors to the first ever Hobs café, 'Coffee & Print.'
The brand-new coffee shop based in Deansgate is the first of its kind to offer Hobs Repro customers a coffee in branch, whilst waiting for printing to be completed. The renovated interior boasts a larger reception area, comfortable seating, as well as coffee shop facilities which include public wifi and a TV. Its updated makeover also includes nods to Manchester with a mural of the city centre and a worker bee logo, which has become synonymous with Manchester.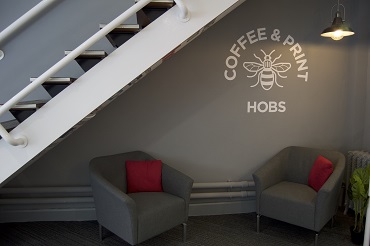 Phil Newton, Deansgate Branch Manager commented: "We're thrilled to have officially opened the first ever Hobs coffee shop, right here in Manchester. Coffee & Print is a great place for customers to now sit back and relax, whilst they wait for their print. The renovation gives the branch a whole new lease of life and we're all tremendously excited to welcome both old and new customers to Coffee & Print."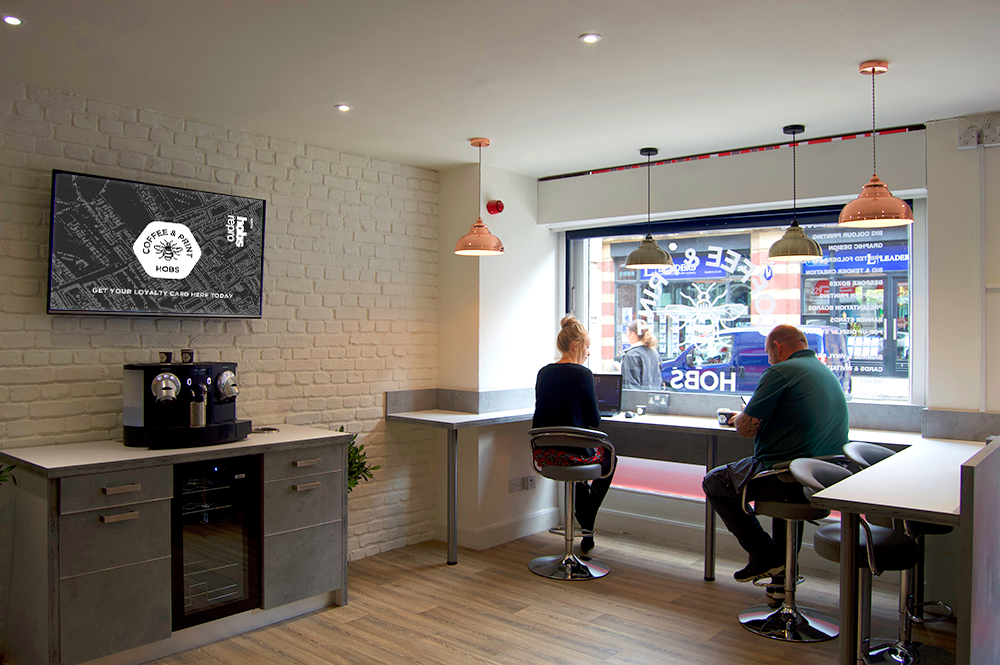 This is the first of many exciting projects in the pipeline. If you're planning on getting some printing completed at Hobs Repro Deansgate, make sure to stop by and enjoy a cup of coffee.
To contact Hobs Repro Deansgate get in touch on: 0161 832 6670 or manchester@hobs.com