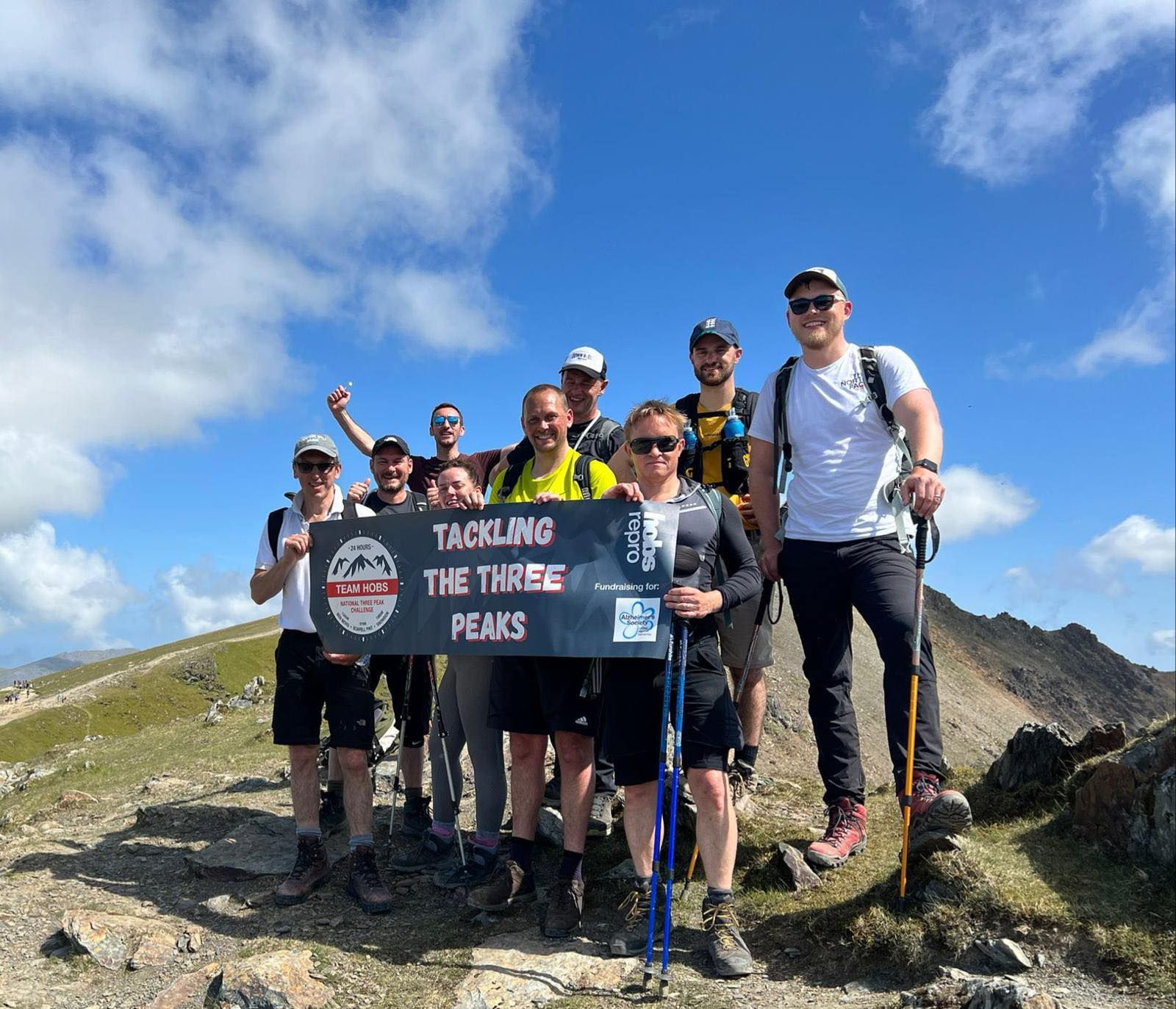 Team Hobs tackled the National Three Peaks in May of 2023, whilst fundraising for Alzheimer's Society.
This year we wanted to take on a challenge that was sure to test us – whilst fundraising for a worthy cause! We decided that Team Hobs were going to tackle the National Three Peaks Challenge (climbing Ben Nevis, Scarfell Pike and Snowdon within 24 hours).
Since last Christmas, our team of mountaineers have been training hard to ensure that they were up for the challenge ahead. We documented their collective and individual journey's along the way, and were sure to share their achievements on our social media. We also decided that our fundraising efforts would be in support of Alzheimer's Society, a charity which is very close to our hearts.
Wow! What a fantastic challenge! It definitely was the hardest thing I've physically ever done, but I'm so SO proud of our entire team.
We couldn't have asked for a better time in the year to have done the National Three Peaks. The views from the top of Ben Nevis were absolutely amazing!
I'm already thinking about my next challenge! Everest perhaps? Thrilled at how much we raised for Alzheimer's Society too!
Well done to our amazing Hobs Three Peaks Team! Truly an amazing achievement and to date they have raised over £6,000 for Alzheimer's Society. You can continue to support our team on their JustGiving page below.