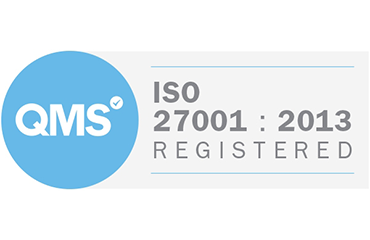 After undergoing a rigorous inspection process, Hobs Repro are proud to have achieved the demanding global standard of information security best practice: ISO 27001.
ISO 27001 is recognised worldwide as the standard for information security management.
We're extremely proud to announce that Hobs Repro has reached the high standards set by the International Organisation for Standardisation (ISO) by receiving ISO 27001 certification.
To gain the award, Hobs Repro has proved to not only prevent, but defend against potential data system vulnerabilities. This achievement was due to our comprehensive suite of information security controls and the management system we introduced to ensure these controls remain efficient and continue to meet our customers' needs.
An annual audit is carried out by an external third party to ensure our systems continue to meet the stringent requirements set out in the ISO 27001 standard.
As an accredited company, Hobs Repro has policies and procedures that everyone must follow to ensure safety and security. Our highly secure IT infrastructure ensures that there is an effective firewall in place. Hobs Repro tests and records its impenetrability to keep out unauthorised access from the system. Servers are locked, and server software is updated when new versions are available.
ISO 27001 is not an easy standard to achieve, and we're extremely proud to incorporate these security steps into day-to-day operations.
Hobs Repro is also ISO 9001 accredited, for our commitment to quality management. If you would like to check the validity of our certifications or find out more about the ISO 27001 and ISO 9001  principles we follow, please get in touch today, we would be delighted to speak with you.