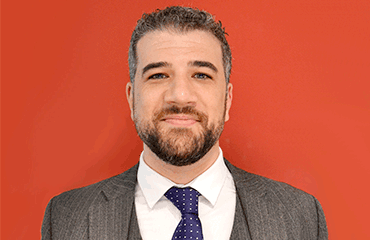 Chris Deering is the Director of National Accounts, who is also a qualified auditor.
Chris Deering is the Director of National Accounts for Hobs Repro, and looks after our customers that have offices across the country.  He helps provide services as diverse as Bid and Tendering support solutions and a vast array of printing for all kinds of business.  Chris has worked for Hobs since 2004.
On a wet day in Leeds, we sought shelter in a coffee shop and fired some quick questions at him –
What's your job in a nutshell? I think a key part is to come up with ideas and innovations to help enhance our client's documents and presentations; to help put them in the best light and win more business.
What's Hobs best at? Definitely Bid and Pitch documents.  We're always creating completely bespoke boxes and folders, and we're pushing the boundaries by including electronic elements like video screens, lights and other finishing touches.
What are you working on right now? We're doing a pitch presentation box for a Shopping Centre in Dubai.  The box has elements of marble, chrome and actual gold leaf handles, to reflect that the centre will house the best that Dubai has to offer.  It's going to be a work of art when it's finished!
Tell us something people don't know about you. I'm actually a qualified auditor, so I hope I'm fine doing the stock checks and the accounts.
On a weekend, are you an early alarm or lie-in? Early alarm – I'll be up and out taking my two kids swimming.
So, what's your coffee break favourite? A Flat White. 
What's your proudest business moment? When I was promoted to Business Manager of Hobs Abingdon.  All of my family were very proud.
What's the best piece of advice you've ever had? Keep moving forward; never look back.
What's your favourite TV programme? Game Of Thrones. I'd read the books that were published at the time, so I was a fan before the TV series made it cool.
If you knew it was your last day on earth, how would you spend it?  That's easy: A BBQ on a sunny beach with my wife and kids… in Cuba!